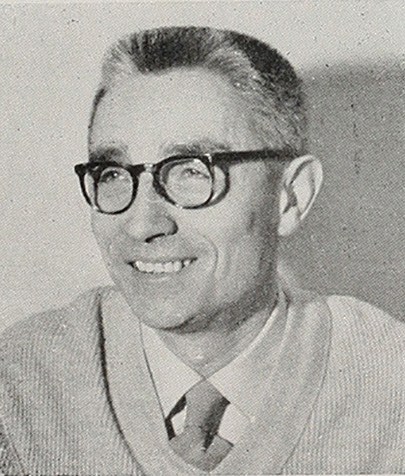 (1906–1991)
Jacques Dumond is considered a leader of the French modernist movement—exemplifying minimalism, functionalism, and a reduc­tive approach towards ornamentation. As an educator he exerted a tremen­dous influence on the next generation of young designers. Dumond served as a liaison between an older movement of traditional interior designers and those exploring new materials and technologies, his legacy articulated as the 'missing link' between the two. Working often for private clients, Dumond's deep knowledge of fine craftsmanship, elegant understanding of color and proportion, and experimentation with material are signature elements of his originality.
Jacques Dumond mostly worked on private commissions rather than mass production, so examples of his work are rare. Dumond was both enraptured by luxury, seeking to revive French design through an upscale aesthetic that he believed to be particularly French, while also committed to design as a means towards reconstruction. He influenced a generation of young designers, cultivating their talents by employing them in his studio, provoking them as a professor at École Camondo and the École Nationale Supérieure des Arts Décoratifs, and serving as vice president of Société des Artistes Décorateurs. Dumond propelled the evolution of industrial design in France, disseminating its significance by promoting various exhibitions and consistently participating in the Formes Utiles section of the Salon des Arts Ménagers.
Dumond also joined the Union des Artistes Modernes in 1945, and was com­missioned for other substantial projects including interiors for the French Em­bassy in Saarbrücken, Germany, 1954 and Maison de la Radio, Paris, 1962. In 1961, Dumond designed, in conjunction with his former student, Philippe Le­loup, the "Salon Saint-Tropez," the largest public lounge aboard the SS France cruise liner, the international symbol of French luxury. As was typical of his de­signs, Dumond prioritized the use of innovative and new materials. The seating that Dumond designed for the France was described as some of the most em­blematic aboard the ship, contemporary in style, while still referencing French design of the past.
Dumond influenced an entire post-war generation of designers with his vision of modernity and emphasis on experimentation with material. These included André Monpoix, Janine Abraham and Dirk Jan Rol, Roger Fatus, Étienne Fermi­gier, and Philippe Leloup, with whom he collaborated often in the 1960s. Du­mond promoted the idea that "new materials + new techniques = new forms," a philosophy expressed through his experimentation with Formica, rattan, glass, and steel. This generation of designers benefited from Dumond's enthusiasm for modernism and his collaborative approach.