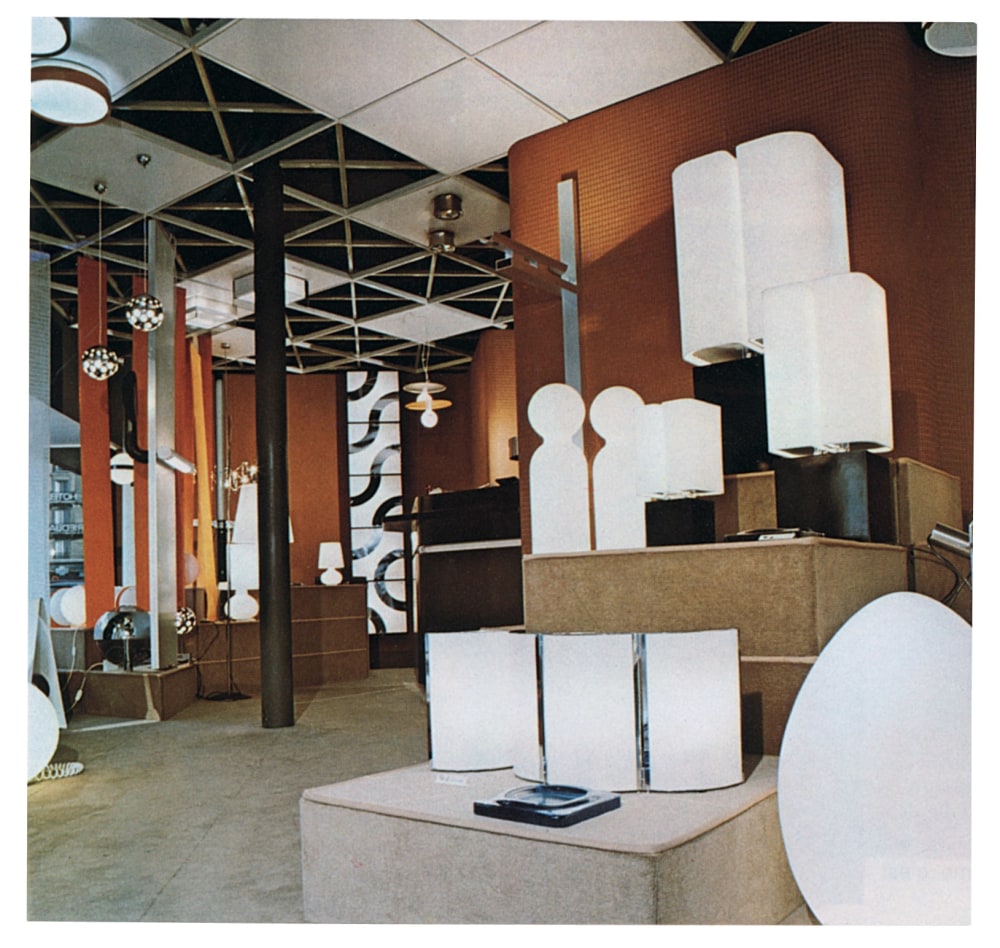 Lighting is designed not only to light our surroundings, but also to make us happy.
Jacques Vidal

In 1968, French lighting firm Verre Lumiere was created on the initiative of Max Ingrand, the famous French master glass worker and decorator. The company was the result of a partnership between the glass company Saint Gobain and lighting firm Mazda.

Jacques Vidal led the company in its commercial direction; Ben Swildens served as artistic director and Sabine Charoy head of the creative studio. Based in Puteaux, the company employed a workshop of forty craftsmen who were involved at every stage of production.

Verre Lumiere distinguished itself with its exceptional technical skill and highly efficient prototyping of new models. In 1968, it was one of the first companies to use halogen bulbs in lighting.

The firm also distinguished itself creatively, through numerous public and commercial commissions, working with an important network of architects and interior designers. Several of the most iconic lamps of the 1970s have been created from these commissions. Highlights include Pierre Paulin's Élysée lamps, designed in 1972 for George Pompidou's private apartment in the Palais de l'Élysée; and the Brasilia lamps, designed in 1974 by Michel Boyer for the French Embassy in Brazil.

Additionally, Verre Lumiere produced lighting by some of the best French designers of the period including Michel Mortier, Joseph André Motte, Jean Pierre Vitrac, Ben Swildens, Etienne Fermigier, Sabine Charoy, Kim Moltzer and Jean-Paul Barray, Yonel Lebovici, and Christian Germanaz.

The company distributed its lighting from its flagship store in Paris, on rue du Faubourg Saint Honoré, along with lamps from Fontana Arte and Italian designers like Gio Ponti.